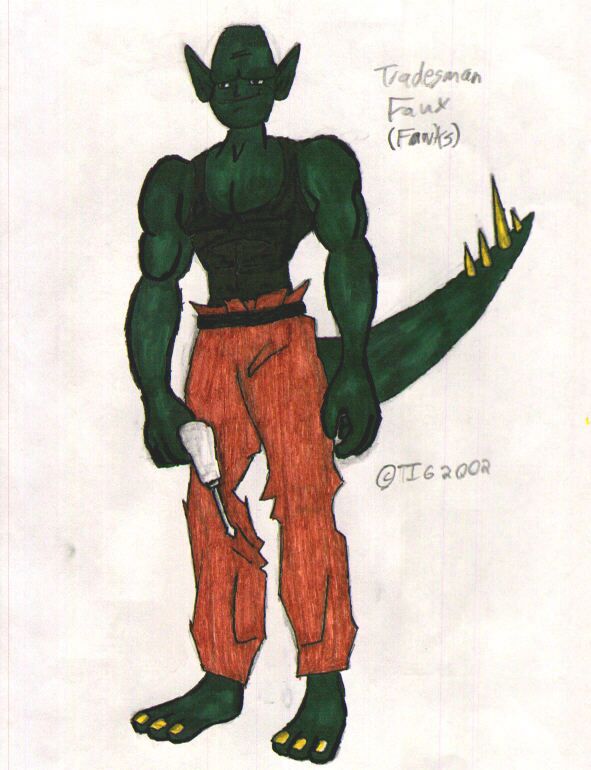 Faux
Race:
Troll
Class:
Heavyweight Builder
Rank:
Tradesman
Location:
Rockey Passage (20,15)
Level:
8
Exp:
572
Hit Points:
7
Magic Points:
3
Attack:
8
Defense:
7
Speed:
8
Flight:
0
Attack Speed:
10
Magic
3
Abilities
Hammer and Nails - For 10 turns, put up one wall structure.
Lower Support - For 10 turns, add supports to your tunnels to prevent cave ins.
Raise Beam - For 1 turn you can put in one metallic beam to your building.
Upraisal - For 10 turns begin building a tower, provided you have the resources.
Foundation - For 5 Turns build the foundation of a building so long as you have the resources needed.
Lift Walls - For 10 points, raise 1 second story wall on your foundation.