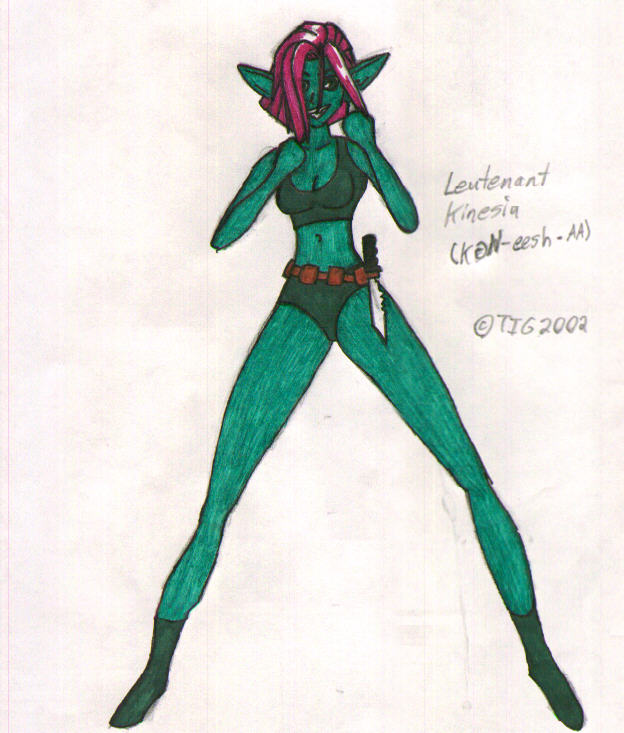 Kinesia
Race:
Mystic Hybrid
Class:
Lightweight Carpenter
Rank:
Leautenant
Location:
Rockey Passage (House 1)
Parents
Azrel and Serpa
Level:
7
Exp:
300
Hit Points:
5
Magic Points:
10
Attack:
6
Defense:
4
Speed:
8
Flight:
0
Attack Speed:
3
Magic
5
Abilities
Wood Design - For 5 turns carve sculptures into the wood of one house.
Rock Carving - For 1 turn, make a message out of rock.
Creative Design - For 10 turns, use blueprints to carve parts out of wood.
Cut Hole - For 5 turns cut a hole in the side of an enemy building.
Metallic Carving - For 5 turns carve a peice from a blueprint, with the help of a Blacksmith's ability to Pound Metal.