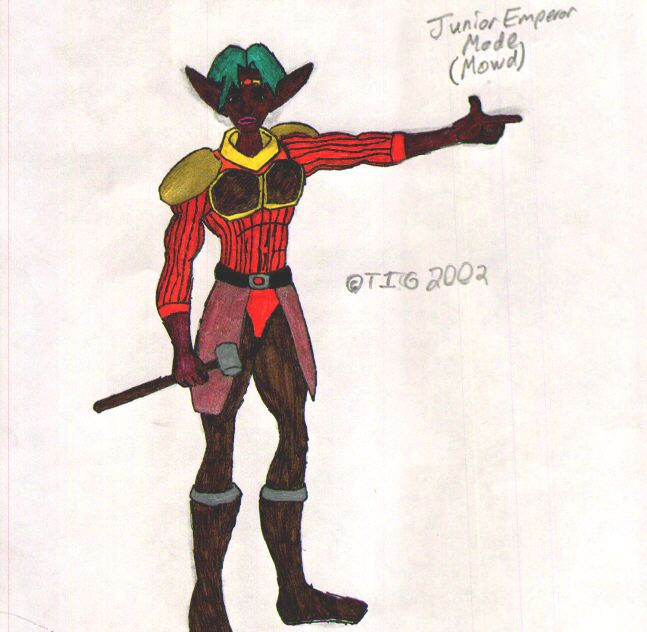 Mode
Race:
Mystic Elf
Class:
Heavyweight Blacksmith
Rank:
Junior Emperor
Location:
Rockey Passage (House 1)
Parents
Sharbnol and Keira
Level:
1
Exp:
551
Hit Points:
12
Magic Points:
3
Attack:
12
Defense:
5
Speed:
10
Flight:
0
Attack Speed:
10
Magic
3
Abilities
Smith Weapon - For 5 turns make the head of a metallic weapon.
Forge Armor - For 5 turns forge the metal on a peice of armor.
Pound Metal - For 10 turns pound 5 cubed m of rock, sand, or ore into 4 cubed m of metal.
Head Bash - For 5 MP make an attack that does 4 times as much damage but has half attack %.
Magmize - For 5 MP solidify your foe in a magma chamber.
Follow Plans - For 10 turns use blueprints to forge one block of metal into the material needed.