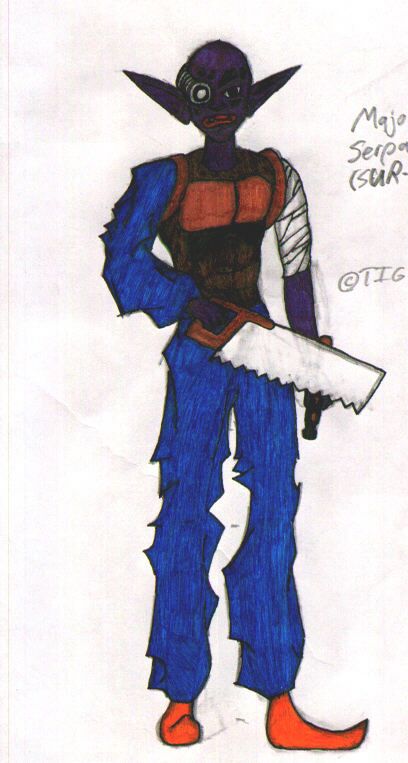 Copyright TIG 2002
Serpa
Race:
Mystic
Class:
Mystic Defense Manager
Rank:
Major
Location:
Rockey Passage (House 2)
Level:
7
Exp:
500
Hit Points:
5
Magic Points:
18
Attack:
3
Defense:
10
Speed:
13/td>
Flight:
0
Attack Speed:
13
Magic
15
Abilities
Surrounding Walls - For 10 turns you can put up one wall in one land mass so long as you have the needed resources.
Conceiled Hole - Dig a hole for 5 turns in the sq. m of your choice.
Barrier - For 5 MP cast a magic area effecting dome that can temporarily protect your land.
B-Barrier - For 4 MP in a battle summon a barrier that doubles defense until destroyed.
Fire Wall - Construct a fire wall that ignites when stumbled apon for 10 points as long as you have the right resources, it must be refueled.