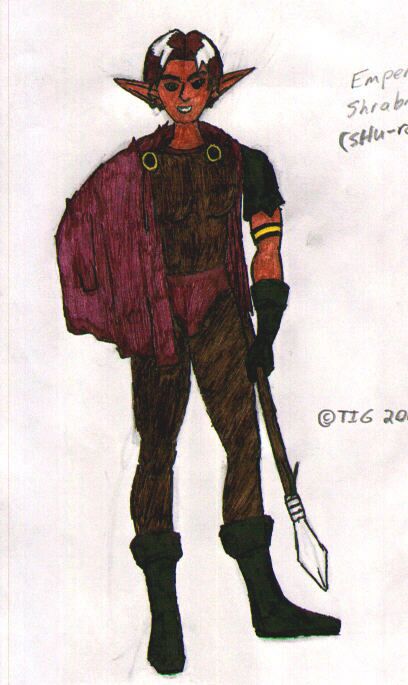 Copyright TIG 2002
Shrabnol
Race:
Mystic
Class:
Middleweight Lancer
Rank:
Emperor
Location:
Rockey Passage (10,10)
Level:
13
Exp:
2705
Hit Points:
7
Magic Points:
7
Attack:
14
Defense:
6
Speed:
10/td>
Flight:
8
Attack Speed:
20
Magic
5
Abilities
Pierce - For the cost of 2 MP, double your attack for 3 rounds.
Crack - For 10 points break a hole in the side of a building.
Shredder - For 3 MP, break an enemy's armor.
Deathblow - For 5 MP make an attack that does 4 times as much damage but has half attack %.
Cross Spear - For 3 MP, leave an enemy poisoned.
Suffer - Leave an enemy stuck speared into the land scape at the cost of your weapon.
Establishment - Ability to loot an empty building at the cost of 5 turns.
Blow Up - Ability to burn crops at a cost of 10 turns.
Dread Bolt - For 5 MP shoot a barrage of lightning at your foe.
Conductor - For 5 turns summon electricity to be used as a temporary power source.