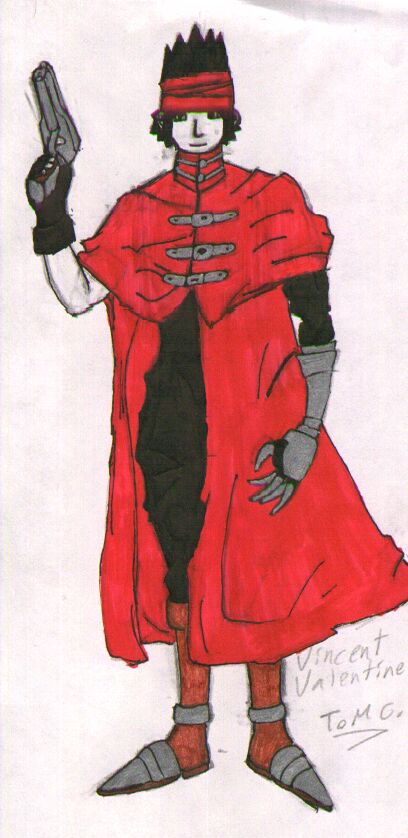 Vincent Valentine
Race:
Human
Class:
Power Platooner
Rank:
Cheif Officer
Level:
7
Exp:
300
Hit Points:
4
Magic Points:
3
Attack:
10
Defense:
6
Speed:
10
Flight:
0
Attack Speed:
10
Magic
3
Abilities
Rally Up - Bribe mistreated characters and heroes to join your cause for 10 turns.
Silver Bullet - For the cost of 2 MP, double your attack for 3 rounds.
The Black Talon - For 3 MP, break an enemy's armor.
Praise Arms - For 10 MP give the weapons of your group twice as much attack power.
Poison - For 5 MP poison your enemy.